Welcome to The Terrific Tigers 
Early Essence

Please click on this link to access the Early Essence website where you can read and add to your child's learning journey.
Our first class photo in F2 
Our last class photo in F2 
Look how much we have grown! 
Well Done Tigers you are AWESOME 
x 
Wow, here we are! Our very last day in F2 together as Team Tigers! 
We have had an absolute blast, and this is all down to your children and you parents for making our year so fantastic.
Our year has been made up of lots of lovely memories including the very first day at Summerfields.  
Our children have done nothing but impress us from start to finish with their love to learn. 
It has been an absolute pleasure for both Mrs Jagger and Mrs Cuthbert to guide your children through this year and we will miss each and every one of them. 
So here is a special thanks to you guys! 
Your gifts, words and recognition will always be much appreciated.
We are overwhelmed with your generosity and kindness so thank you! 
We wish each and every one of you a wonderful summer, make lots of lovely memories together and above all stay safe!
See you all across the playground in September. 
Mrs J and Mrs C 
x
Teddy Bears' Picnic
As you know we have our Teddy Bears' picnic on Monday afternoon. We still have several reply slips which have not been returned to us. Please can you return your slip to school as soon as possible so that our kitchen staff can cater for the correct number of children.
If you are unsure as to whether you have replied or not then please ask a member of EYFS staff.
Thank you
Sports Day
On Monday we had our Sports Day and our Terrific Tigers made us so so proud. Every single one of them took part and put 100% effort into each activity. They walked around the Sports area sensibly and listened carefully to instructions. Each Tiger said they had enjoyed the afternoon and we hope you all did too.
Sports Day Fun!
Tickets for our school disco on Wednesday 17th July are priced at £2.50 a ticket.
This gives your child entry to the disco, a hot dog, crisps a drink and a mix up. 
Please send in £2.50 and we can provide your child with a ticket, or visit the school office before Wednesday. 
If your child does not wish to attend the disco, they will remain in class with an adult. 
Please could you let a member of F2 staff know if your child does not wish to attend. 
Thank you 
Our final full week in F2
We cannot quiet believe our school year is coming to an end.
We have one more full week in F2 before we break up on Wednesday 24th July. 
Next week is busy busy with dates you may want to make a note of. 
Monday 15th July - SPORTS DAY 
Sports Day begins at 1.30pm. Please can you send your child with a coloured top that associates with their colour team. If you are unsure of the colour team your child is in, please either scroll down our web page to find this information, or see a member of F2 staff. 
Children will wear their coloured top with their PE shorts. Pumps can also be worn or you can provide a pair of sensible footwear for the afternoon. 
All children must come to school wearing their uniform and can change after lunch.
Wednesday 17th July -  SCHOOL DISCO
Wednesday will be our end of year disco.
This will take place in school time 2.00pm-3.00pm
Children can bring a change of party clothes in a labelled bag and place this on their peg until it is time to get changed in the afternoon. 
Children will be collected at the same time of 3.00pm at their classroom door. 
If your child does not wish to attend the disco they will remain in class with an adult.
Monday 22nd July - TEDDY BEARS PICNIC
We are having a Teddy Bears Picnic on Monday 22nd July. Your child can bring a teddy bear to join them on this day. We advise you write your child's name on a label on their teddy to avoid any confusion if more than one child is to bring the same teddy. 
You are all welcome to join us at 1.15pm, we will be having music, games etc. It would be lovely to see you. 
Please fill out the slip and return to school by Monday 15th July so we know  if your child is bringing a packed lunch or will need one providing by school. 
Please note there will be not hot meal option on this day, your child will be provided with a snack mid morning. 
We have hired an ice-cream van this year and each child will receive a free ice-cream. Parents are welcome to buy one if you wish. 
Bags
Please can you send an empty bag with your child's name on so we can give out work, pictures etc next week. 
Thank you if you have already sent this in. 
Books and Planner's
You may have noticed that we have started to collect books and planners from your child's book bag. If you have books & Planner's at home can you send these in your child's book bag next week so we can take them out.
 This is so we can organise new planners and books with your child's new class teacher,  which you will receive in September. 
School Tie
We hoped you received your child's free school tie. If you require any additional uniform including additional tie's please see a member of the office staff. 
Uniform orders are placed on a Wednesday and will arrive the following Wednesday. 
If you wish to place orders and collect your order yourself in the summer holiday, you can do so at Vortex, Grange Lane, Barnsley.  
Have a lovely weekend 
We have been making the most of our Provision and have been doing some fantastic independent learning. 
Bag Request 
Please can we ask that your child brings a plastic bag / recycle bag to school clearly labelled with their name so that we can send any pictures, work home at the end of the school year.
Thank you for your support 
This week our F2 children have spent 3 mornings in Y1 with Miss Wroe their new Year One teacher. We are beyond proud of how well they have behaved and the independent learning they have showed Miss Wroe. Unlucky for Mrs Jagger and Mrs Cuthbert but Miss Wroe is so excited with what next year will bring. 
Well done F2 we are super proud of you all and know you will shine in Y1.  
Due to the success of the Y6 tuck shop, our pupils have decided to continue offering their services next week from Monday-Friday.  
All items are priced at 50p, but please remember your child does NOT have to bring money. 
If you wish to send your child with 50p please send in a named envelope, purse or wallet. 
Your contributions are helping support our Y6 children for their end of year school trip. 
Can we say a huge thank you to those parents and children who have already contributed. 
Summer Fair
Our Summer Fair is on Wednesday 10th July 2.00pm - 4.00pm 
Children can be collected from the classroom door and signed out from 2.00pm onwards. 
Friends of Summerfields are kindly accepting donations for their Tombola stall and raffle including...
Small gifts for tombola
Bottles of wine, bubble bath, pop
Sweets & chocolate 
Raffle prizes from local buisness 
We cannot thank you enough for your continued support in events such as the Summer Fair as all funds raised are used to support our children in school. 
Home Learning
There will ne no Home-Learning Challenege set this week.
We please ask that you continue to read with your child and write a comment in their school planner. 
Dates for the Diary
Monday 15th July (Sports Day)  -  1.30pm 
Wednesday 17th July - (End of year disco) F2 - 2.00pm - 3.00pm 
We have had a lovely morning in outdoor Provision this morning. We have had everything from natural art with loose parts to Power Rangers! There have been some wonderful converations and our Tigers have been praising each other so much.
The Terrific Tigers continue to make us so proud. Look at this fantastic learning.
Unfortunately due to lack of parent interest and parental disapproval on Social Media we are no longer holding our sweetie tombola at the Summer Fair.
Thank you.
This week our Year 6 pupils will be holding a Tuck Shop in school every playtime until Friday.
You can send you child with a small amount of money each day (no more than 50p) so that your child can buy from the Tuck Shop. 
Please send the money in a labelled envolope or purse/wallet. 
Thank you 
Our Summer Fair is on the 10th July.
Tomorrow (Friday 28th July) we are having a non school uniform day, and kindly ask that F2 children donate sweets or chocolate towards a Summer Fair stall. 
Thank you for your continued support
Sports Day
We apologise that Sports Day had to be cancelled this week due to the weather. 
Sports Day has been re arranged for the 15th July at the same time of 1.30pm. 
Sports Day
Sports day has been arranged for this Wednesday 26th June at 1.30pm.
Your child is bringing home a slip with additional details of the afternoon.
Your child has been put into a colour group and will be required to wear a t.shirt of that colour. 
Please do not feel you have to buy a top in the correct colour, your child can always wear a their white PE top and will be given a coloured band. 
Please send coloured tops in ASAP, they can be saved in your child's PE bag.
The colour groups are as follows...
Red 
Jamie, Bella, Frankie, Jake Hn, Sophie, Charlie.P, Alice, 
Yellow 
Isaac, Rudy, Mia, Jake Hy, Leighton-James, Charlie R, Theo
Blue
Yasmin, Alex, Elli, Sammy, Phoebe, Harrison, Tomas
Green
Layla, Amelia, Evie, Lleyton, Ayla, Roman, Elizabeth
We had the most amazing time at The Deep on Wednesday. Our Tigers did us proud, they were so well mannered and sensible and they listened well to instructions, stories and information.
We saw some fantastic sea life and we all enjoyed being in the glass tunnel. We saw a stingray, sharks, clown fish, turtles and so much more and then we went in a glass lift through the water, it was so exciting!
In our workshop we listened to a story about a very hungry river turtle who ended up eating some rubbish that looked like food which had been thrown into the river and it got caught on his face and his neck. Luckily a little girl (one of our Tigers) was walking past and heard his calls for help and was able to free him from the satsuma packaging net. We learnt that it is very important to throw our rubbish in a bin.
We explored the Penguin area and some of us were lucy enough to see a daddy penguin feeding his chick and we felt the ice walls (every time we walked past!). We learnt so much and it was great fun on the coach, some of us were so tired on the way back that we fell asleep! 
A great day was had by all and we have had some lovely work from it, including writing about our day and making turtles in the Creative Area.
The Deep
We have had the most amazing morning at our Stay and Play. It was lovely to see so many of you here to share in your children's learning and we hope you enjoyed your morning as much as we did. Here are some photos of our morning...
WELCOME BACK
Welcome back to our very last half term together in F2. 
We have lots of fun and exciting learning planned kicking of our very exciting topic of
'Under the Sea' 
Please can we remind you that in order for us to take your child out of school next Wednesday for our trip to the Deep we need you to fill out and return your childs consent form, to give us permission. Please check your child book bag and return this to school asap. 
A contribution to the trip is also required. 
Just to remind you that tomorrow is our Stay and Play.
Thank you to those parents who have signed up to our class picnic we are really looking forward to seeing you all tomorrow. 
HAPPY HALF TERM 
WOW we cannot quiet believe that we are at the end of another half term.
Just where has this year gone! It does not seem like two minutes since our Tigers started F2. 
Our next half term is going to be so exciting and filled with amazing interactive learning! 
Our topic title next half term is ' Under The Sea' one of the ideas we have is using old Cd's to create fish for our display. 
If you have any old Cd's that you no longer use we would love you to donate these to F2 for our creative area. 
We hope you have a wonderful 2 weeks half term holiday with your children.
Please continue to read little and often. There is no Home Learning task set, please make some wonderful memories with your children to share with us when they come back to school. 
 x 
Just to remind you our next Stay and Play session will be held on
Friday 14th of June from 8.40am
There will be a Father's Day theme to the Stay and Play but it is not exclusive to Fathers. 
As stated on our previous letter we did ask where possible that one adult attends, however we have looked at the numbers from the slips that have been returned and we are able to open this session up to 2 adults per child. 
As before drinks and snacks will be avaliable and a donation would go towards our classroom resources. 
We would much appreciate you returning a reply slip so we know a rough number of adults that will be attending. 
Many Thanks
Mrs Jagger & Mrs Cuthbert
Just a reminder about our whole school trip to The Deep on Wednesday 19th June. 
A contribution of £15.00 is required for our trip to go ahead, and this includes the cost of entry, coach fair and the workshops. 
If you would like to pay in more than one instalment this is possible, please see a member of staff in the office. 
It is important you complete the blue form that was provided with the letter and hand it to a member of staff as soon as possible. 
Thank you for your continued support 
F2 Staff 
Gaming Guy visits the Tigers
Nigel the Gaming guy visited us on Tuesday and showed us some fantastic games. We played games we had never seen before and we had lots of fun whilst doing so! We hope you enjoy the photos, some of us have some funny faces on some of them because they were part of the games!
We are having a few problems accessing Early Essence so we apologise that there have not been any updates for a while. We are trying to get the problem resolved as soon as possible.
If your child has come home in school socks please can you ensure they are returned to us as soon as possible.
If anyone has any spare socks / tights at home that they no longer need that we could have in school to top up our supply we would greatly appreciate it as our supply has completely run out.
Thanks
Who says rain has to stop play?
This week has been one of the wettest ones yet but the Terrific Tigers did not let this stop them getting outside!
We talked about how the water would always find the quickest path down the soil and how the more water there was the stickier the mud became. We added water from the water area and talked about capacity and weight and we had so much fun! We had to get fully togged up in all our waterproofs and wellies and try to get them off without getting our feet dirty.
Here are some photos of us enjoying our Outdoor area.
The Tour de Yorkshire comes to Summerfields!
Today the Tour de Yorkshire Ladies' race passed our school so we were out in force cheering and clapping them on. Unfortunately our ipad decided to stop working when the bikes went past so there are not any photographs of the cyclists but here are some of us enjoying the atmosphere before they came.
To celebrate the Tour de Yorkshire on Friday school dinner will be having a Yorkshire theme. Rather than the usual Fish and Chips it will be Sausage, Mash and Yorkshire pudding!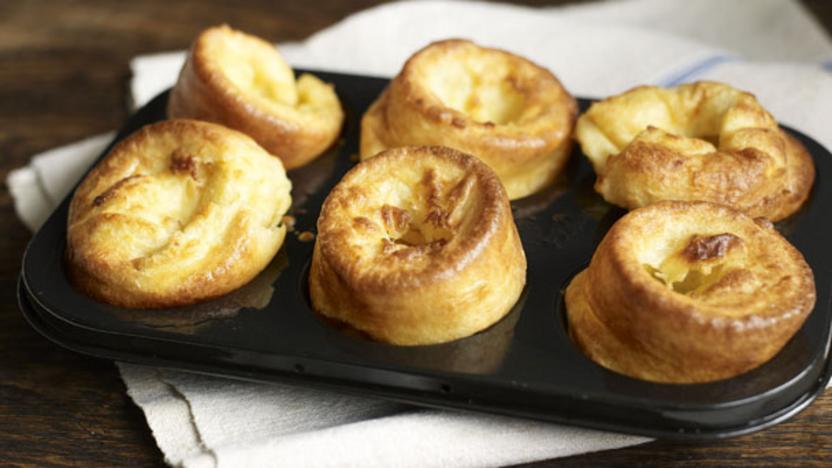 Before the Easter holidays we were all given a triangle of fabric that we had to draw pictures and patterns all over. Mrs Bates, our EYFS governor then took these triangles home and sewed them together to create some fabulous Tour de Yorkshire bunting. She hasn't just done it for FS2 she has done it for the whole school so that we can trim up the road as the cyclists go past. 
This afternoon we went outside to hang up our bunting and we have to say that it looks amazing! See if you can spot your flag!
As you are aware the Tour De Yorkshire is passing through Royston on Friday. 
We hope you recieved your letter yesterday that explained our most recent time changes to our school day. 
We have taken guidance from the Council with regards to the timings of the road closures etc.
School will be open from 7:45am allowing parents time to drop off and vacate the premises in time for the 8.00am road closures. 
School will then finish at 1:15pm due to the afternoon road closures, and give time for you to enjoy the celebrations with your children. 
Please note that if your car is left on Summer Lane it will be towed away. 
If you have any questions please see a member of the F2 team. 
We would like to say a very big Welcome Back after the Easter Holidays! 
We hope you had a lovely break and made lots of lovely memories with your children. 
Our focus this half term is 'On The Farm' 
During this topic we will be learning lots about the different things that happen on the farm including the animals, the food and the jobs! 
We have lots of exciting things planned so look out for lots of lovely learning. 
DISCO, DISCO, DISCO 
Just to remind you tomorrow (Wednesdsy 10th April) is our Easter Disco. If you wish for your child to attend the price is £2.50 a ticket and can be purchaced from the school office. 
Children can bring a change of party clothes in a labelled bag that they will change into before the disco. Children are to be collected at 3.00pm (Normal time) from their classroom door. 
Mrs Bates our sewing Superhero
We have had some more amazing cape designs courtesy of Mrs Bates. 
Mrs Bates is our Early Years school govenor who has given her time to support our children with their guided reading and also sewing skills. 
The last group are working with Mrs Bates today so look out for our final cape designs when Mrs Bates has worked her magic. 
F2 have lots of green, muddy fingers. 
This week we have noticed that the Daffodils in our flower bed have started to die.
We decided we wanted to make our flower garden look a little tidier, so some children have put their waterproofs and wellingtons on and explored what they could find in our flower garden. We found all sorts of interesting things including bulbs from old plants and lots of different insects. 
Our Oak Tree
Have you spotted our new Oak Tree hiding in the corner of our outdoor trail area? 
We have had an Oak Tree bought to replace the one we had cut down. 
F2 went to plant this last week. We made a lovely hole for it to sit in and covered it carefully before watering it. We hope that as we grow over the years the Oak Tree will grow with us.
Our Stay and Play was a huge success and Mrs Jagger & Mrs Cuthbert want to thank each and everyone of you for your support over the last half term. It is a pleasure to have you as part of our team.
Wow what a busy few weeks....
We apologise for the limited uploads to our web page over the last couple of weeks but oh boy have we been working hard!
First of all we hope you enjoyed your Mother's Day gifts that our children worked really hard to plant for you. Here are some photos of us in planting action. 
We aso baked some yummy buns for our Stay and Play session 
We continued our topic of People Who Help Us with a visit from the dental team. We hope you saw the free toothbrush that your child was provided with. After the visit from Mrs Whitehead earlier on in our topic we were blown away with just how much our children knew about keeping out teeth and mouth healthy. 
We had a walk around our village this morning as part of our topic. We walked to the Library and then to the Post Office. It was lovely to hear the children talking about the places they recognised and the places they had been.
Phoebe said, "You see that building there? That's where I have my hair cut."
Rudy said, "I can't wait to show you where I went to Nursery."
Harrison said, "That's where I went to Nursery!"
We had a fantastic time in the library listening to a story and learning about borrowing books. We had a good look around and the librarians let us bring some books back to school.
We then went to the post office and because it was quiet the lady in there told us about the things they sell and the things they do. She told us they sell foreign currency for our holidays there, we can send parcels from there and get our passports checked there. Then we posted our special envelopes so watch out for those dropping on your doormats in a couple of days!
Everyone was very kind to us and made our morning fun. 
Well done to the Tigers too, they did us proud.
Mrs Bates has brought us some more fantastic capes from our very own little Superheroes.
We are so impressed! 
Here are 6 more of our super sewers. Mrs Bates came in again to help the children make their own super hero capes, we had Unicorn Girl, Dog Boy amongst some of the names! 
F2 have a visit from a vicar
Father Craig visited us on Thursday afternoon and he told us all about the work he does in our community. Ayla asked a fabulous question, "Do you just work Sundays?" which led on to Father Craig telling us all about the different things he does. He told us about Christenings, Weddings, Funerals, visiting the elderly, Sunday services and daily prayer services. He told us about the jobs he did before he became a vicar and he told us what he had to do in order to become a vicar.
The Tigers listened so well and Father Craig was very impressed with some of the questions that were asked.
We would like to thank Father Craig for coming into our class to talk to us.
F2 have a visit from a Paramedic
This morning we have had a visit from Mr Thorpe one of our dads at Summerfields who is a Paramedic for the NHS and is based in the Yorkshire region.
Mr Thorpe gave his time this morning to show us some of the specialist equipment that he uses in his day to day job, and we were also so lucky to see his Ambulance and go inside to have a look. 
Here are some photographs from his visit to F2. 
This morning we have started learning about time. We are amazed with just how much our Tiger's have shown us already. We have talked about the different times of the day and we are beginning to show the 'o' clock times on our own clocks. Here we are in action.
We are super proud of Bella for recieving an achievement award last night at the town hall for her contribution to Sport. 
Bella is a super star swimmer and has been from a young age.
Well Done Bella, and thank you for bringing in your award to share with us. 
On Tuesday we had a visit from Mr Devonport who is a Fireman. 
Mr Devonport has two children who attend Summerfields and we are so lucky to have him visit our class during our People Who Help Us topic. 
Mr Devonport told us all about his role as a Fireman and we actually found out that Mr Devonport now teaches other people to become a Firefighter. 
We looked at all the special clothing that a Firefighter has to wear in order to protect themselves whilst fighting a fire. 
Mr Devonport also told us, if you need a fire alarm fitting in your house or you need your fire alarm fixing you can ring Cudworth fire station and the firemen will come out for free. The only thing they ask is that you provide a cup of tea and some biscuits. 
We also learnt how important it was so know our address and to call 999 during an emergency ONLY! 
On Friday the 15th of March, we are celebrating Red Nose Day. 
Your child can come to school in non uniform, and we ask that a small donation is made towards the charity. 
If your child has a red nose or other Comic Relief merchandise these can also be worn. 
Our Parents Evening will take place on 4th of April.
Parents evening letters went out on Friday, you should have found these in your child's book bag. 
Thank you to those parents who sent their reply slips back. 
Mrs Jagger has allocated your time slot and the returned slips are in your child's planner. 
Please return Parents Evening Slips as soon as possible as there are particular time slots that are popular and get filled up quickly. 
We look forward to seeing you on the 4th of April. 
If you have any questions please come and speak to a member of the F2 team. 
Here are the finished capes that were made by 6 of our Terrific Tigers and Mrs Bates. We love the added touch of having TT on them. Thank you so much Mrs Bates for doing these with the children, they loved it! Each child will make their own cape throughout this half term.
Today we had so much fun in our outdoor area. We togged up in our waterproofs and wellies and explored making the mud slippery by pouring water on it. We then used this mud to make some yummy food and drink in our mud kitchen!
We had a fabulous time outside and we think these photos show how much we were enjoying our learning and how focused we were. We had lots of super vocabulary linked to time and capacity. 
World Book Day Activities
On World Book Day we had some fantastic activities taking place in our classroom. Have a look at some of the fantastic learning which took place.
This week we were lucky enough to have a visit from one of our mummies who is a dentist. We listened carefully to all of the things that she has to do and we learnt what ABCDE means when the dentist looks in our mouths! We were given our very own dentist mask and mirror so we could look behind our teeth! We learnt how the dentist has a specal chair which tips back and that the dentist has to wear gloves. We also learnt that we should brush our teeth twice a day and try to avoid eating too much sugar. We were given a tooth brushing chart to fill in and we made some of our own tooth fairies.
We had a lovely time hearing about this very special job and want to thank our Superhero dentist for visiting us!
WORLD BOOK DAY 
Tomorrow we are celebrating World Book Day - Thursday 7th March 2019.
Just to remind you, your child can come to school dressed as any book character, however we are having a superhero themed day in F2 so the choice is yours. 
We are also running a lucky dip where your child can win a book. If your child would like to enter there is a small cost of 50p. Please send this money in a named envolope if you wish for your child to take part.
The hot dinner choice tomorrow will be Roald Dahl favourite of Sausage and Mash.
Mrs Bates came into F2 yesterday to use her superpower and help us make some Superhero capes. We are so lucky to have Mrs Bates to help, just look at the work we produced yesterday.
Pancake Day
Today it is Pancake Day so we had some pancakes in class. Mrs Cuthbert showed us how to mix the batter and how to carefully pour it into the pan. We kept a safe distance from the pan and when the pancakes were ready we chose our topping and ate them! They were delicious and some of the Tigers wanted more!
We learnt why some people eat pancakes and we talked about Lent. We also learnt about how different countries within the United Kingdom celebrate pancake day.
Enjoy your pancakes tonight if you are having them!
Over the last few weeks we have been looking at money in our maths learning. 
Today we have got a shop in our classroom and the children have been hard at work buying and selling things in the shop. 
One of our challenges this week is to find the correct value of money to buy fruit and milk from our snack area. 
Today apples are 5p and milk is 20p
On Thursday 7th of March F2 will be celebrating World Book Day by dressing up. 
As our topic this half term is Superheroes, we thought it would be a fantastic opportunity to have a superhero themed day. 
Your child can dress up as a superhero if they wish, however if your child has a book character they are eager to dress up as this is also fine. 
Please do not go out and spend a fortune on a costume. We have lots of dressing up outfits in school if you are struggling to locate one for your child. 
On Thursday we aim to do lots of exciting activities and celebrate a real love of reading. 
Please see a member of F2 staff if you have any questions 
SUPERTATO TO THE RESCUE 
This week we have read the story of the Supertato. This story has really engaged our children in their literacy learning and we have had some fantastic writing produced.
This morning we have returned to school to find the evil pea has strapped the carrots down to our table in the writing area. He also took a bite out of an apple. 
We put some jelly out to try and capture him but he must have escaped. 
Look our for more adventures of the Supertato.  
F2 have a visit from our local PCSO 
What can you see? 
This week some of our children have really enjoyed spotting signs of Spring around our outdoor learning area.
We have noticed different flowers have started to blossom and we have had lots of sunshine in the sky. Some of our children decided to take photographs of the things they could see. 
Let's hope the sunshine is here to stay 
Can you help? 
Do you have any unwanted Superhero figures that you could donate to our classroom resources? We are on the hunt for any smallworld Superhero toys that would be valuable to our role-play. 
We want to make a story shelf that includes superheroes, capes, masks and different stories that our children mite want to act out. 
If you do have any donations please send them to school, they would be very much appreciated.
Lots of thanks Mrs J & Mrs C 
x
Today we have done our first PE lesson using the apperatus. Check how our sensible, safe travelling on different pieces of equipment.
PE 
This half term we are learning to travel in different ways across, under and through different PE apparatus.  
Can we remind you our PE day is on a Tuesday and your child will need black pumps, black shorts and a white top to participate in PE lessons. 
Please can we ask that any earings are removed prior to a PE lesson on Tuesday as we cannot take any earings out for your child. 
Thank you 
WELCOME BACK 
This half term we have lots of super exciting learning planned. 
Our new topic title is "Do all superheroes wear a mask?" 
We are combining the cartoon superheroes with our real life people who help us. 
During this topic we hope to have visits from lots of different people who help us in our community, starting this week with our local community police officers. 
Look our for photographs of our visitors. 
We are still looking for parents/carers to vist our children to tell us about their job roles. If you can spare 20 minutes of your time we would be so greatful. 
Please see a member of the F2 team
Mr Shaw came to F2 to help us make some bird feeders. We used lard and bird seed and put the feed into plastic cups. We have put the bird feeders all around our school grounds to hopefully help the birds during the cold weather. We will keep our eyes on the feeders to see if our birds are having a tasty treat. Thank you for your help Mr Shaw